Click here to buy prints from this post
Last January we left Baltimore and headed south to Savannah, Georgia. On the way I glanced in the rearview mirror and saw one of the two tie-downs (which hold two Rubbermaid bins onto our rear hitch rack) dragging on the road. So we got off at the next exit, Courtland, Virginia, and pulled into an abandoned Knights Inn Motel to re-secure the bins.
The motel was creepy. There were no walls on the front of the building, like a movie set. The furniture inside was overturned, there was broken glass everywhere, and weeds were growing up through the parking lot and sidewalks. A family of cats was living in one of the rooms.
We spent a couple of days in Savannah, walking and checking out the sights, before heading farther south to Florida.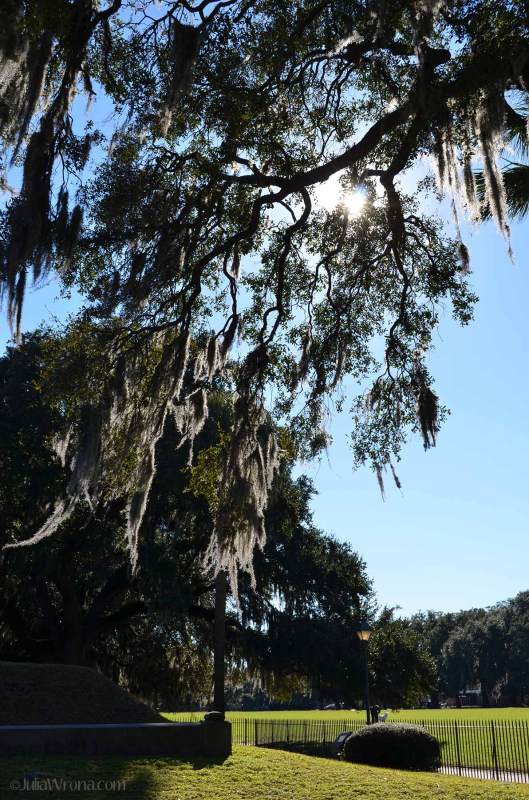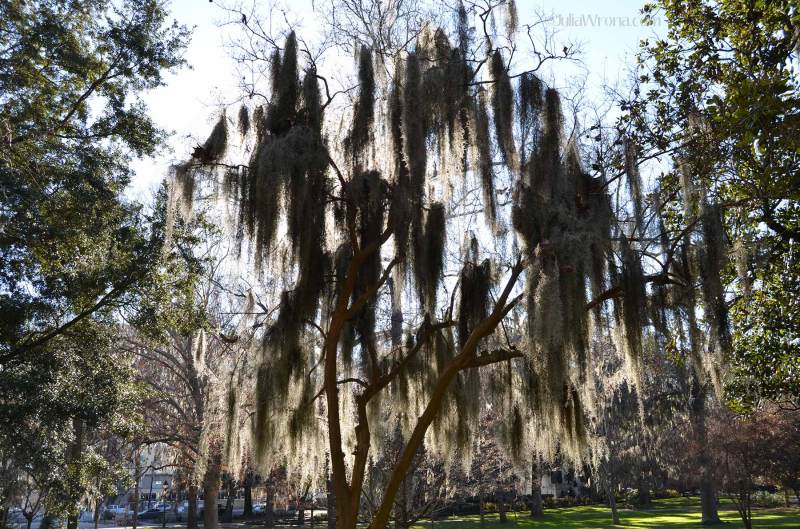 Forsyth Park in Savannah
We made a late night stop in St. Augustine and finally settled in for a bit in Orlando, Florida.
Click here to buy prints from this post